Estimating Guest Counts for Your Wedding or Event
Event Tips / 09.02.22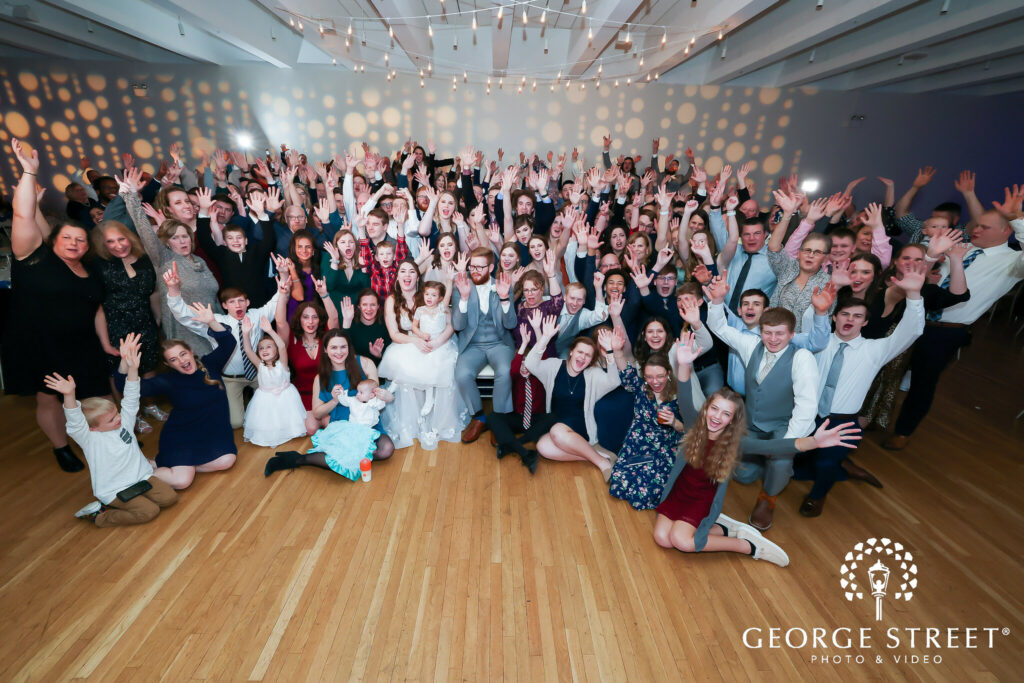 Oh, guest count! This seemingly simple task is sometimes a tricky assignment, whether you're planning a wedding reception or a corporate event. No matter what type of event you're planning, guest count is hugely important for your caterer, your venue and general planning. Think about it this way—if you estimate too many people, you'll lose out on money you could spend on other aspects of your event. Even worse, though—if you estimate too few guests, your guests may leave a little hungry with fewer appetizers in their bellies.
Luckily, McHale's Events & Catering has over 50 years of event and catering experience, so we have a few tricks up our sleeve when it comes to executing the tough task of event guest count. We're going to share them with you so you can take out the guesswork and have the most accurate count possible, without the headache. Let's dive in!
1. Send RSVP Cards
The traditional way to get an early guest estimate is to send RSVP cards along with the event invitations. Send out the invitations and RSVP cards six to eight weeks before the event. This gives out-of-town guests enough time to plan their trip.
On the RSVP cards, inform guests who to contact and by what date. Be explicit with this, and make sure it's obvious when you need that pretty little card back by. And if you're having a plated dinner, leave space to ask who wants which meal. It's a good idea to set the RSVP date soon after you send the cards—within a few weeks so guests don't forget! We know there are always a few stragglers, so keep in mind you may have to make a few phone calls to get to that final count. It's inevitable, and typically you can guess which family and friends you may have to track down, so just keep those names in the back of your head so you're ready!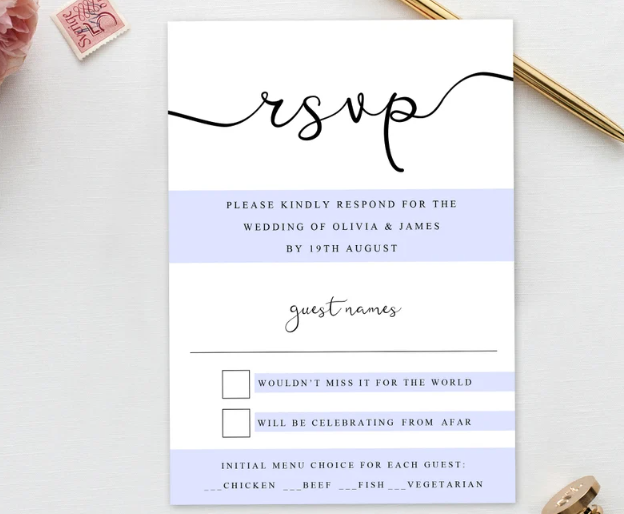 2. Rely on Technology
If most of your guests are young and tech-savvy, you can use web tools and social media to create your guest estimate. These methods will not only help you be more accurate, but it also requires way less work on your end to organize, as the tools will do it for you! When planning an event, whatever you can "outsource" to technology, do it!
First, set up a shareable online form, such as a Google Form, to track guest information. To do this, you'll need to create a spreadsheet where you'll store names, addresses, and how many people from each family will attend. Then, you'll create a survey that asks for guests' responses and then links the guests' responses to your spreadsheet. Don't forget to include the catering questions if you are hosting a plated dinner! We know it sounds complicated, but we promise it is super simple, and a quick Google search will give you a full step-by-step guide.
Make the link to your survey easily available to guests! If you're planning your wedding, you can post the link to the form on social media sites like Facebook (a private group is best) or wedding website that you sent out on the save the dates. For corporate events, consider an email invite with the RSVP link as an RSVP button. Guests click on the form and fill out the information, and all the information is automatically stored in your spreadsheet.
Another option is to utilize resources like The Knot or WeddingWire for weddings, or Eventbrite, Bizzabo or CVent for corporate RSVPs. These platforms will have the tech you need to track your RSVPs regardless of the occasion.
If some of your guests don't use computers or social media, you can contact them individually and enter their response manually. Either way, it's far less work than sending RSVP cards to everyone.
3. Use a Calculation
Now, in some cases, your caterer may ask for a general guest estimate weeks before the event, or you may need to order customized favors with some extra lead time. If you don't have a complete count yet, don't fret! There are a few tricks you can use to get a pretty good ballpark guest count, stress-free.
For weddings and social events…
For local guests, plan for 85% of invitees attending. Don't forget to add spouses and children if they are invited!
For out-of-town guests, plan on 55% of them attending. However, if most of them are close family who may go the distance to make it, your estimate could be higher—as high as 85%.
To simplify, use the following equation for a quick guest estimate:
(Number of out-of-town guests x 0.55) + (Number of local guests x 0.85) = Total estimate
For corporate events…
Corporate events can be both easier and more difficult in terms of calculations! If you're putting on an attendee luncheon during work hours, you can bet that the good majority of your team is going to show up for free lunch. Same as if you're providing a training breakfast or a retirement afternoon snack break. If you're doing an after-hours event for employees and/or partners, you can estimate about 60–70% will attend on average. So, this equation is a little simpler:
(Number of local guests x 0.65) = Total estimate
You can always get a more exact estimate as time goes on and RSVPs start to pour in, but this is a good place to start. It's important to do your best to let your caterer know your final count several weeks before the event. Remember, it's also important for you so you can order the proper amount of favors, swag or extra on-site goodies!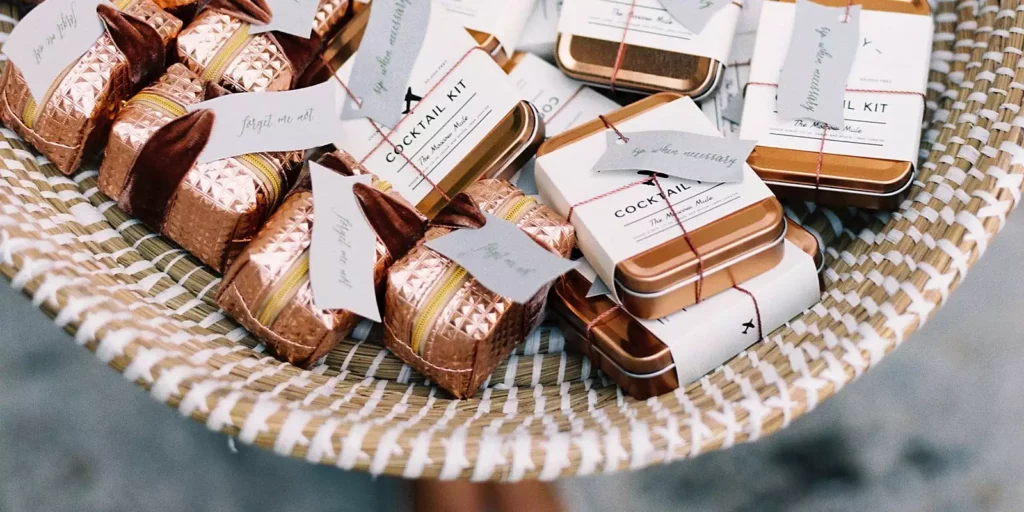 4. Invite a Set Number of Guests
Another way to ensure you have an accurate count is to decide on a set number of guests that can attend. Create an A-list of guests that meets this number. Then, create a backup B-list. Invite the guests on your A-list first and wait for their RSVPs.
Once you find out how many people can't come, invite that number of people from your B-list. This way, you won't have many unexpected surprises in terms of the number of guests!
Don't Let Event Guest Count Get You Down
It's easy to let something like having an accurate guest count stress you out. But with all the tools and strategies we've shared today, you can have an accurate estimated guest count in no time! McHale's event planning team can help you work out all the details and design the perfect menu to wow every guest in attendance at your wedding or event. Let's chat!