Spread the Word: Tips on Using Social Media to Promote an Event
Event Tips / 10.03.23
The goal of any event or social affair is to have attendees connect, interact, and share their experience with others. Likewise, social media allows users to network, engage, and share with their peers instantaneously. So, why not market an event on a platform where all that engagement is already happening?
Whether you're planning a local fundraiser or a national conference, you want to publicize your event in a compelling and effective way. Here are five tips to maximize your exposure and market an event on social media.

Find And Research Your Vendors
Finding wedding venues and vendors through social media is the number one way to get a feel for your options without having to physically visit all of the outlets. With platforms like Instagram and Facebook, you can easily browse vendors' portfolios and read reviews from previous clients to help you make informed decisions when selecting your wedding team.
You can also see the vendors' work in real-time, giving you a better idea of what you can expect on your wedding day. In addition to easily connecting with vendors, you can get a sense of their personalities and work styles through their posts and interactions with followers.
Create an Event Page
One of the first steps to connect with your invitees & interested parties is to create an event page. There are numerous outlets for this from more traditional sites such as TheKnot.com or Zola.com to new sites such as WithJoy.com. With a dedicated event page, you can share information, timelines & logistics, photos and updates!
Other options such as Facebook Events offer the opportunity for attendees to communicate with you and other guests.
Brand Your Event with a Hashtag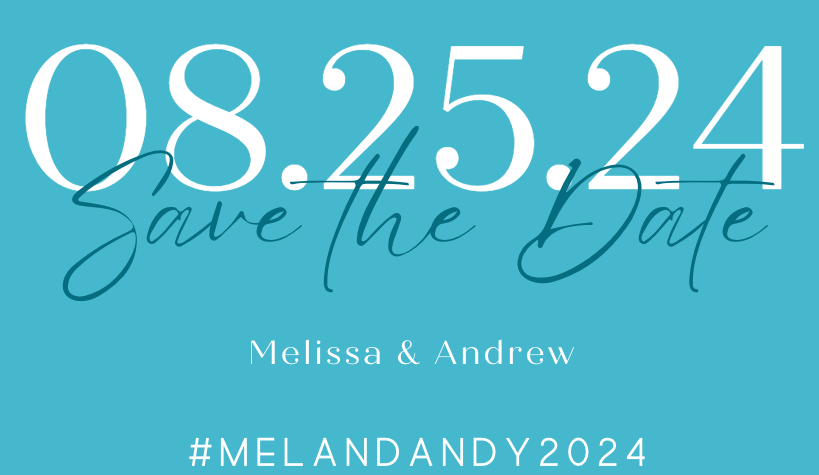 An integral tool of social media marketing is the event-specific hashtag. Created on Twitter, the hashtag categorizes users' messages. But, hashtags are now showing up across many different social media platforms, including:
Facebook
Instagram
LinkedIn
Pinterest
Hashtags allow users to easily organize and unify their content across multiple social media channels. Branding all posts about your event with the same hashtag makes it easy for people to find the event-specific content you're sharing on any platform.
Be sure to include your hashtag on every piece of digital property you create. Add it to the About or Bio sections on each of your social accounts. Attach it to your email signature. Edit all pictures and graphics with a hashtag overlay. Encourage attendees to use your hashtag, too, whenever they mention your event in their
Spotlight the media, discussions, and thoughts people are generating about your event on your social media accounts. Capitalize on attendees' excitement by sharing their event photos, tweets, or videos in a status update. Encourage people to comment and talk about the event by making them feel more connected and engaged. When you tag specific users in your updates, your event information spreads even wider, reaching those beyond your own contact list.
Monitoring user-generated content also alerts you to opportunities to improve your event or social media campaign. You can immediately address attendees' concerns by replying directly to their comments.
Share Photos & Images
During & after your event, encourage your guests to share their photos and videos on social media using your wedding or event hashtag. You can also share your own photos and videos to give your guests a behind-the-scenes look at your day. This is a great way to relive the memories and thank your guests for participating in your big day, corporate outing or fundraiser.
You can also include tech-savvy friends or family members who are comfortable with social media platforms and can quickly post photos and videos as the day unfolds. By involving attendees in this way, you can create a collaborative and memorable experience that everyone can enjoy together.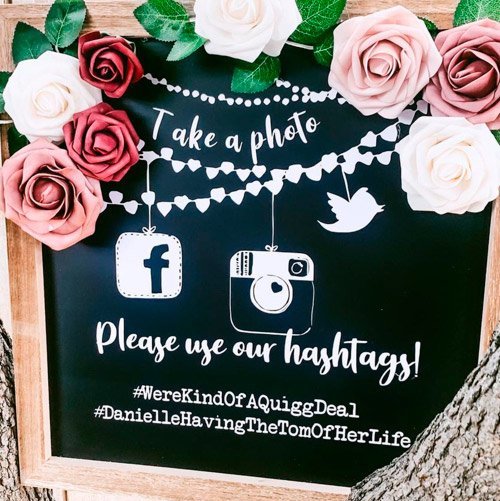 Produce a Highlight Reel
After your wedding, you may want to show guests who couldn't attend highlights from the ceremony & celebration.
For reoccurring events, you want to show all prospective attendees what they missed out on in the past and what they can expect in the future. Create a highlight reel of pictures, videos, and other sharable material that captures the energy and significance of your event. Utilize striking visuals and catchy audio to generate excitement. Influence participation by conveying the value of your event, giving specific benefits of attending.
Display your highlight reel everywhere, especially on YouTube. With more than a billion visitors, YouTube is the most-used video platform on the Internet and the second largest search engine in the world. Gain access to these users by establishing a strong YouTube presence.
---
Thanks to social media, online event promotion is easy and affordable, but having a reliable event planner is invaluable as well. Event planners take the work out of coordinating venues, menus, and vendors. Planners are thorough in covering every detail, such as correct seating arrangements and gluten-free menu options.
Focus your efforts on advertising while McHale's Catering takes care of the particulars. By leveraging all tools available, you can be sure to make your next event a successful one. Call McHale's planners today at 859.442.7776 or contact us here!

Some info provided by JunebugWeddings.com.