17 Questions to Ask Your Cincinnati Wedding Caterer
Weddings / 10.25.22
17 Questions to Ask Your Cincinnati Wedding Caterer
For a lot of couples planning weddings, they've never planned an event before! So when it comes to talking catering lingo and logistics, sometimes you just don't know what you don't know—sound familiar? If you're a newly engaged couple struggling to navigate, we've got you! Here are questions we think you should absolutely ask any caterer you're "interviewing" to be your wedding caterer. Write these down for all your appointments, but we've given you what we think you should expect as a response from a professional, reliable vendor who will make your day everything you dreamed of and more!
The Basic Must-Asks
Before you really get into the food questions, it's always good to ask a few simple questions to start and make sure you're talking to potentially the right caterer for you!
Do you have our date available?
Let's not waste time here! If they don't have your date available, it's time to move on to the next option, so start with this.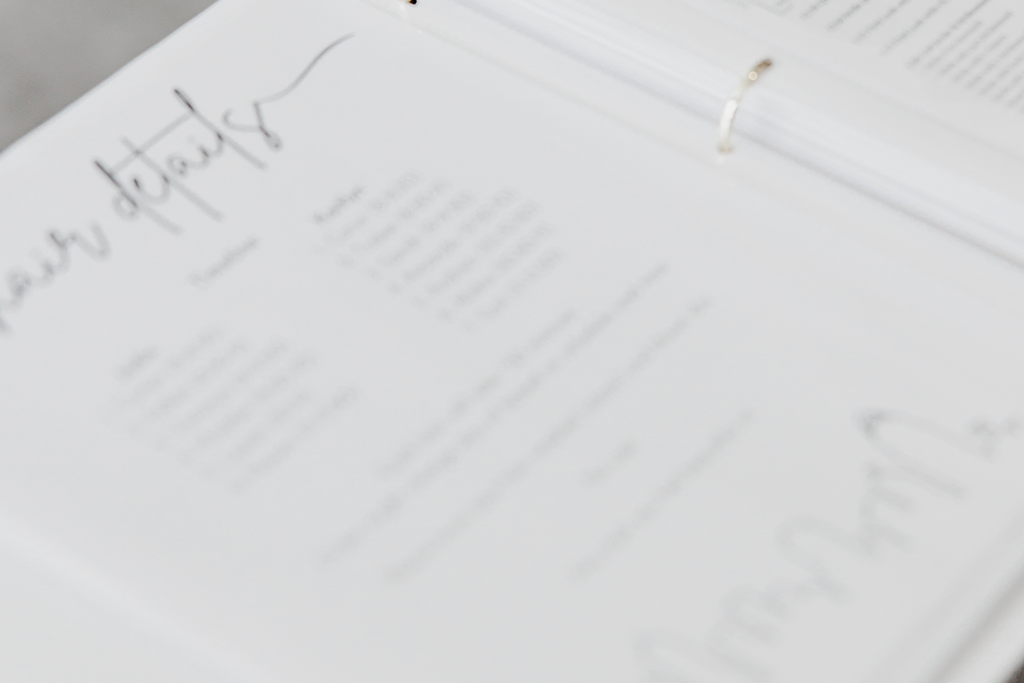 Have you catered at our venue before?
It's always a plus to hire a caterer who has experience working with your venue. While this should never be a deal-breaker, because the best caterers can always learn new venues seamlessly, it is a plus. When a vendor has worked with a venue before, they've learned the ins and outs of how to prepare the food there perfectly, how to work with the on-site team and event coordinator and how to flow and provide the best service possible for your guests!
Or if you don't have a venue booked yet, ask…
What venues do you work with?
If you're having a hard time choosing but have a caterer you love, you may want to go with one of their preferred venues.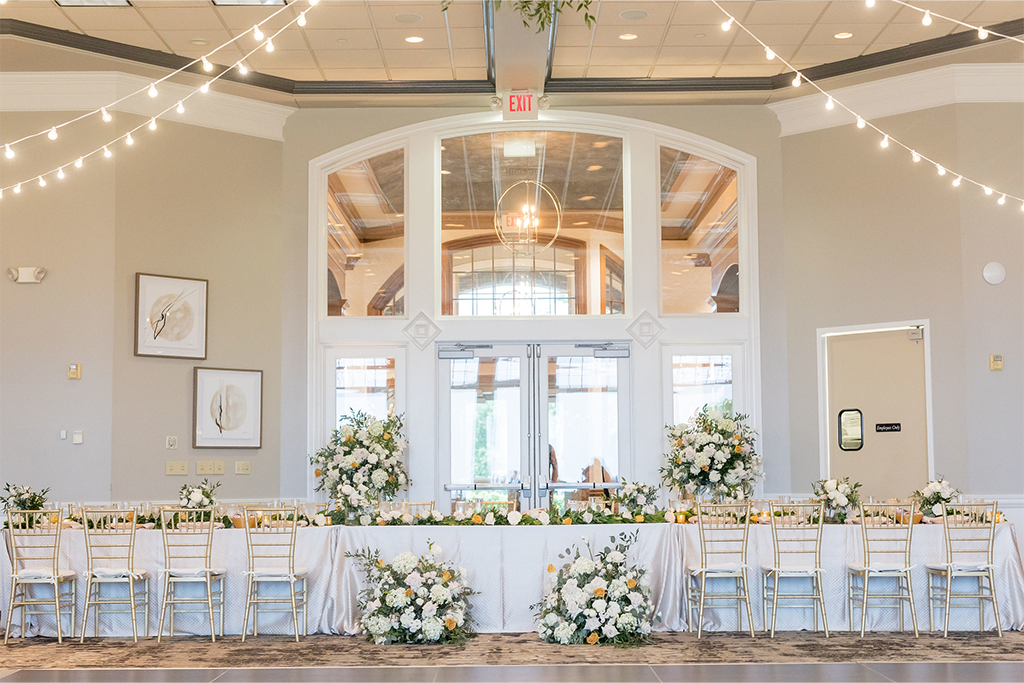 Do you have all the necessary permits, insurance and licenses from the state to serve alcohol and food?
It's so important to make sure you're hiring a professional, insured caterer. Especially when you're serving alcohol.
What is the average cost per person for your menus?
It's important to know that the food options you're browsing are within your budget, otherwise you're going to fall in love with something you may not be able to afford. And we don't want that—wedding days should be purely joyful!
All About the Food & Drink
The bulk of the questions should absolutely be based upon what the caterer is providing for your big day—the food and drink!
Do you have one standard menu, or can you create custom menus as well?
You want to understand if you'll be picking set menu items off a list, if there are multiple menus to choose from or if you can request your favorite dishes! Every caterer is different. At McHale's Catering, we have a variety of catering menus with creative culinary options that typically suit every style of wedding and couple! We mix and match and customize to ensure you're always happy with the final product.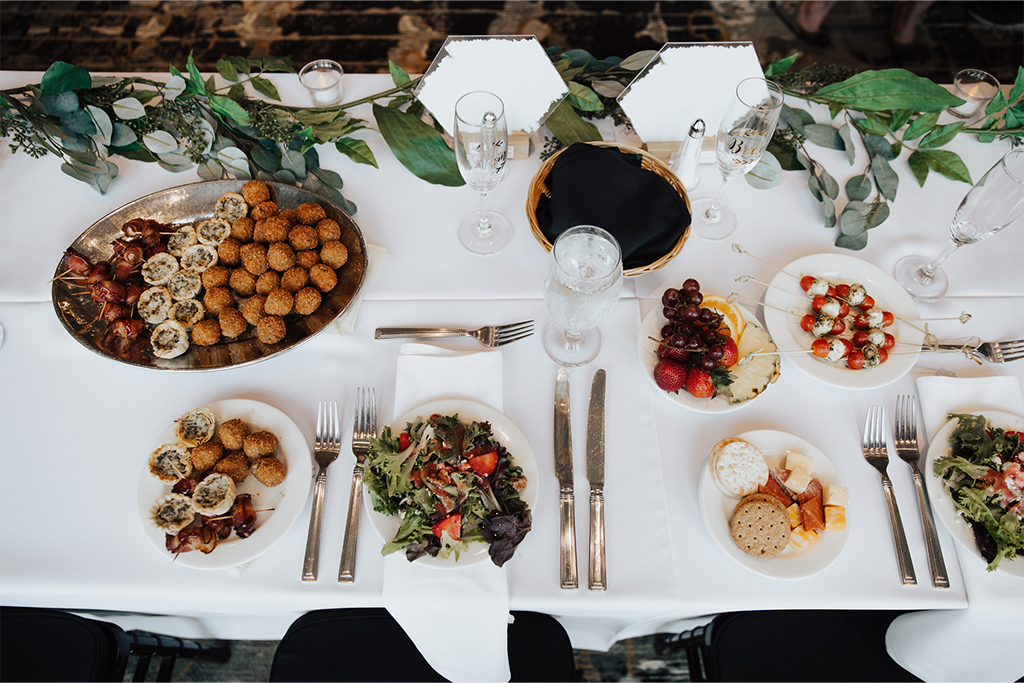 Can you accommodate dietary restrictions?
Every professional caterer nowadays should be able to accommodate dietary restrictions. They're a part of life! At McHale's Catering, we can accommodate dairy-free, gluten-free, vegan, vegetarian, nut-free and more.
What are some of your fan-favorite dishes?
You want to know the ever-popular favorites that make guests' mouths water? A few of our McHale's favorites are our spinach and gruyere stuffed chicken breast, the herb crusted pork tenderloin with plum walnut chutney and the hand-carved beef brisket with homemade BBQ sauce!
Do you make cakes and desserts as well?
Cakes are still ever popular, but dessert bars are coming in hot too! Understand what you can serve up to your guests as a sweet ending.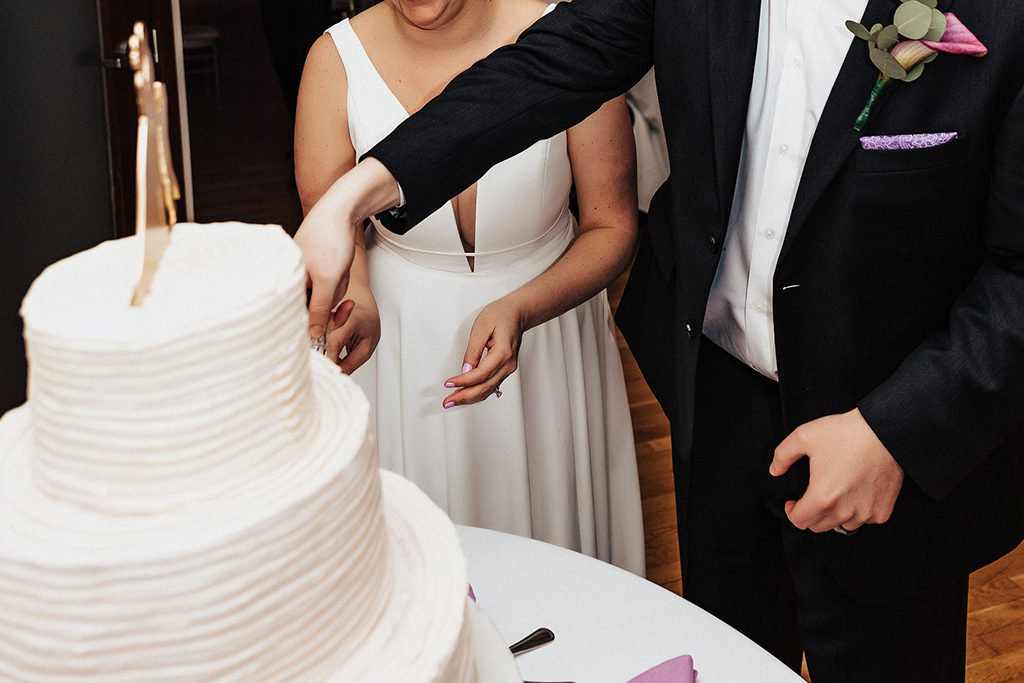 Do you provide alcohol and bartending?
Not all caterers will offer bartending and alcohol service if they don't have the right licenses. Make sure you're getting everything you need upfront!
If yes, what sort of bar packages do you offer?
You want to understand if you're paying per person per hour, by the bottle consumed and pricing for soft drinks.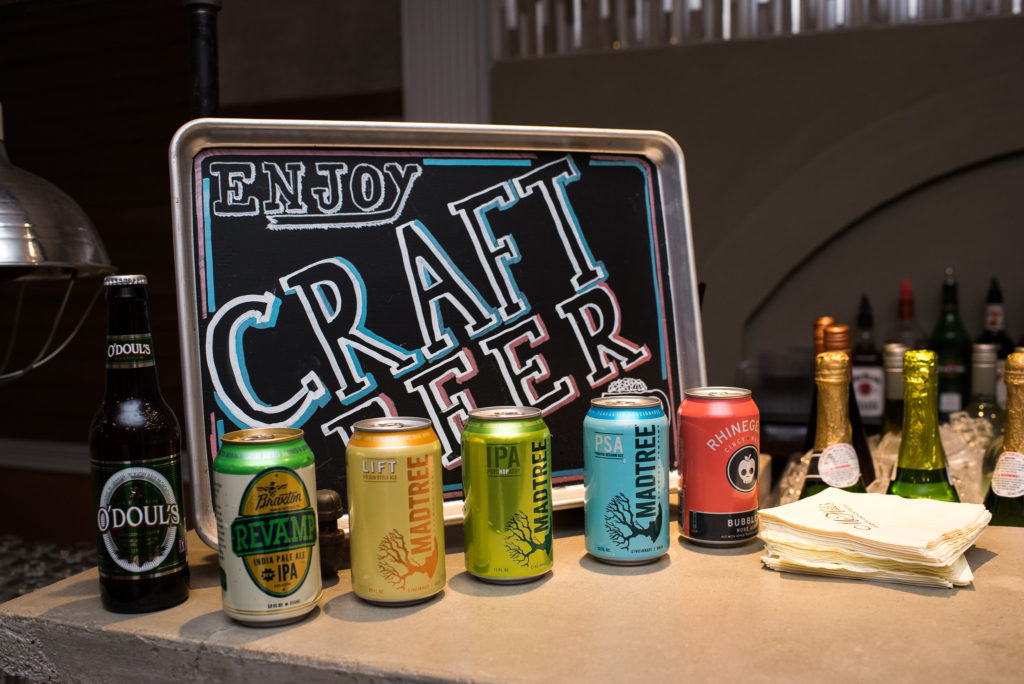 Can you offer children's meals and vendor meals?
Usually if a caterer will offer this, it can save you a few dollars!
Do you offer complimentary menu tastings?
You'll absolutely want to taste your food before choosing your caterer. Some caterers offer complimentary tastings, others charge, some may charge but put it towards your final bill if you book with them and some smaller caterers may not offer them at all. At McHale's, we make sure every couple has a lovely tasting experience before finalizing their menu!
What do you recommend?
At the end of the day, the caterer should be an expert in providing menu options that fit the budget and the couple's desires. Let them be a little creative and wow you with what they can offer!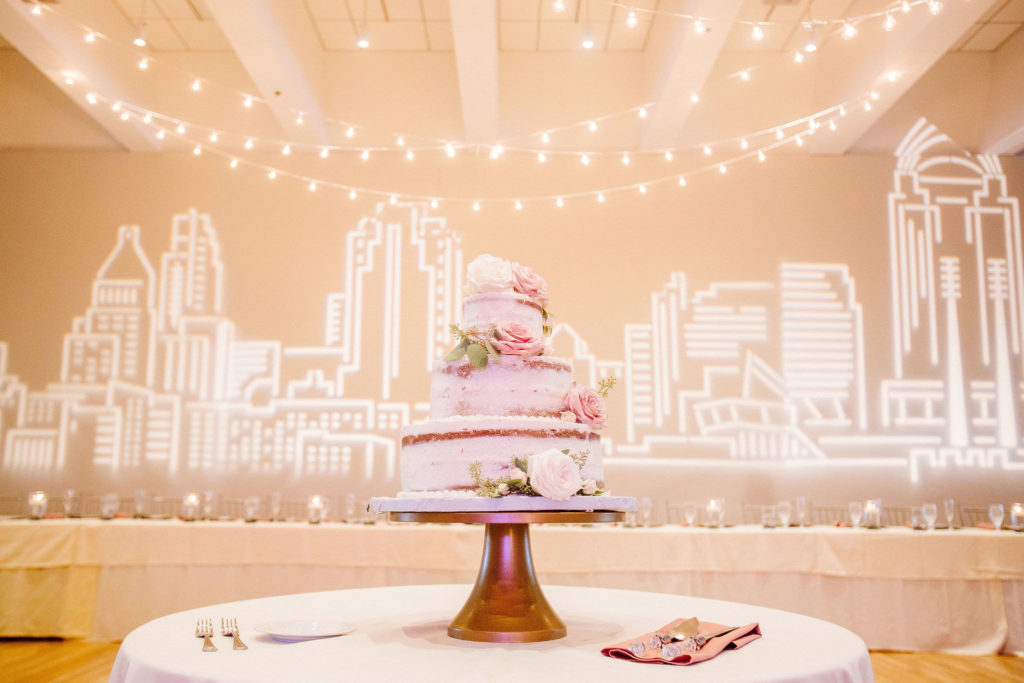 Seamless Service
Half of a caterer's job is logistics. This includes ensuring food is prepared efficiently for an off-site venue, making sure they have enough servers to serve everyone's dinner hot and things that typically go unnoticed when they go seamlessly—but will surely be noticed if the caterer isn't prepared.
How much time do you need to set up and clean up?
Venue contracts are typically for a specific number of hours, with time dedicated for both setup and cleanup. You want to make sure that your contract allows the caterer the appropriate number of hours to do this successfully so you're not paying for extra time.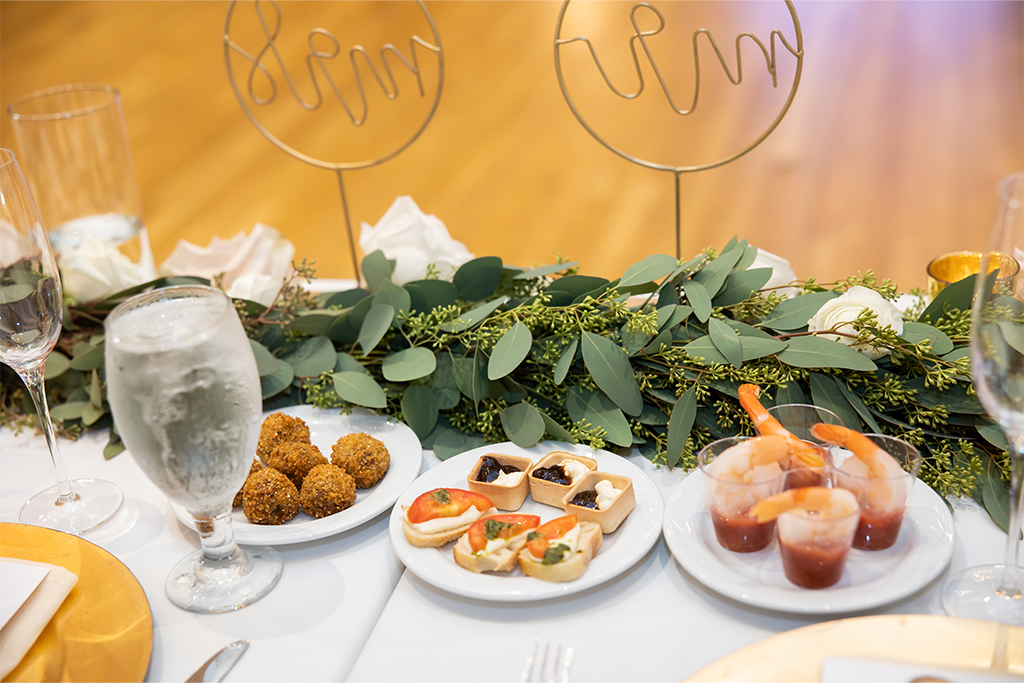 Do you offer full-service event planning or just catering?
A lot of caterers these days, McHale's Catering included, are what you call full-service caterers. That means they can help you plan the entire event, including the venue, from A to Z. You don't have to worry about a thing!
When do you need a final guaranteed guest count, and what happens if we go over?
Let's be honest—not everyone is great at RSVPing for weddings. Every couple has to chase someone down! It's good to know what a caterer prepares for on the day of and when you need to give final numbers and counts of meals at each table if you're doing plated.
Let's Talk Money, Honey!
What is the payment schedule like—do we have to pay a deposit?
Catering is one of the biggest investments for your wedding day. You want to make sure you prepare your budget and wallet for when these payment dates arrive to make sure everything stays on schedule!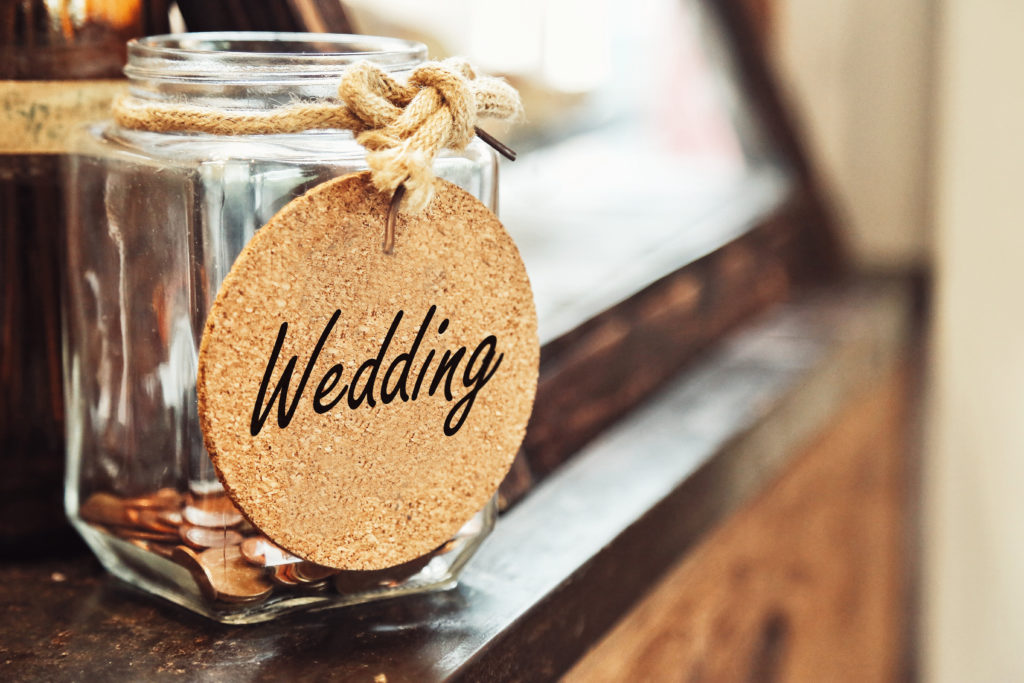 What is your cancellation and/or postponement policy?
While this is rare, in this day & age, we've all seen the importance of understanding what you're contractually obligated for. Look at a contract and understand what your cancellation fees may be to ensure you're comfortable before signing on the dotted line!
Are there any additional fees we need to be made aware of?
Sometimes on a menu you'll see something like $20.00++. That ++ stands for service and tax fees, so those are not included in that price. There may also be charges for additional staffing depending on your group size, cake cutting or corkage fees—things like that you want to make sure you're aware of upfront! All the fees applied go towards making sure your day is perfect!
Need Help Finding Your Perfect Wedding Caterer? Let's Chat.
At McHale's Catering, we love celebrating love. We're a family-owned and operated caterer who takes the best interest of our couples and clients to heart because they truly become family. We're here to help answer all the questions you may have about wedding planning. Let's chat about your dream wedding day!
---