Best Cincinnati Venues for On-Site Wedding Ceremonies
Weddings / 10.04.22
Best Cincinnati Venues for On-Site Wedding Ceremonies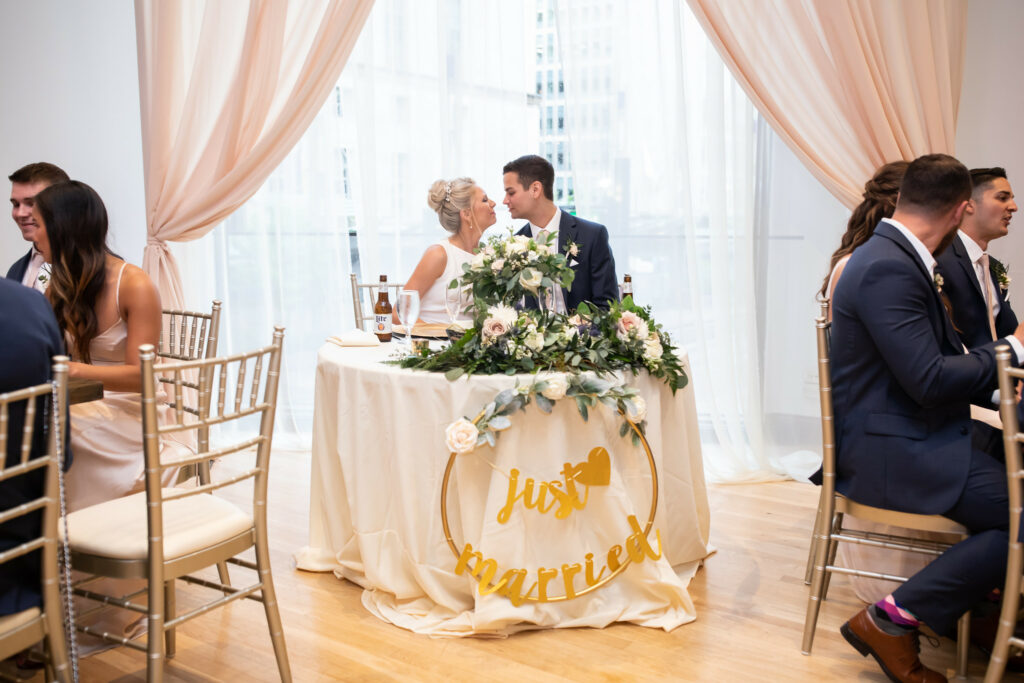 When deciding what you want your wedding day to look like, there are a lot of considerations! One that many couples make early on in the planning process is where to host their ceremony. While some decide on a church or religious venue, others choose to host the ceremony on-site at their reception venue. The reasons many couples choose an on-site ceremony are usually centered around simple planning since you're dealing with just one venue, cost savings and ease for guests.
If you're currently in the beginning stages of planning your big day in the Cincinnati area, you have a lot of great venue options! We're going to share with you a few of our favorite venue partners who offer idyllic on-site ceremony locations for your wedding. Ready to dive in?
The Cincinnati Club | Cincinnati, OH | Capacity: 300 Seated / 500+ Cocktail
The Cincinnati Club is an iconic building that's a focal point for the city. Originally built in the 1920s as a luxury hotel and private club, the venue exudes art deco style with intricate details and décor. There are multiple spaces at the venue, so you can host your ceremony in one, with the reception in another so you can seamlessly transition from ceremony to cocktail hour to reception—each with a different locale under the same magnificent roof.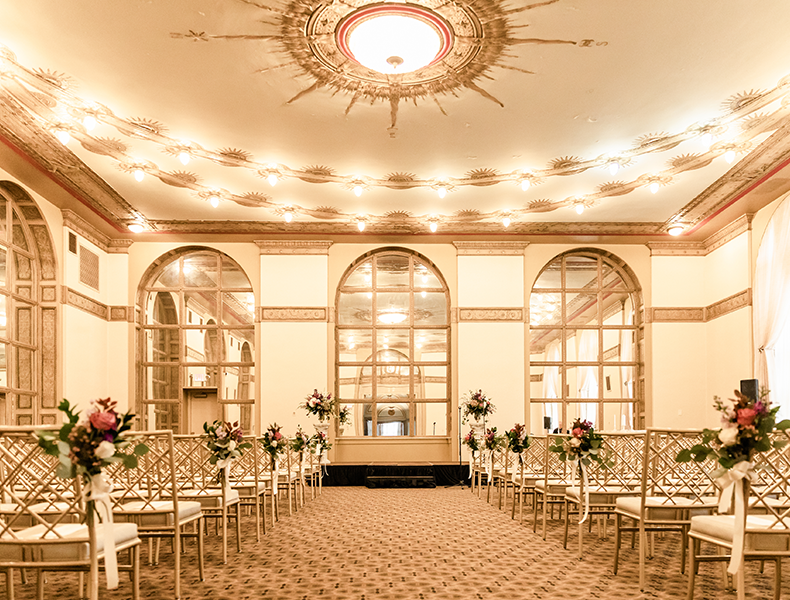 ---
The Pinnacle Ballroom | Covington, KY | Capacity: 240 Seated / 300 Cocktail
This lovely historic ballroom is located atop the Odd Fellows Hall building and features gorgeous 26-foot knotty pine ceilings with skylights to let the natural light flow in. The Pinnacle Ballroom uses the same gorgeous space for both ceremony and reception, and they flip it magically during cocktail hour!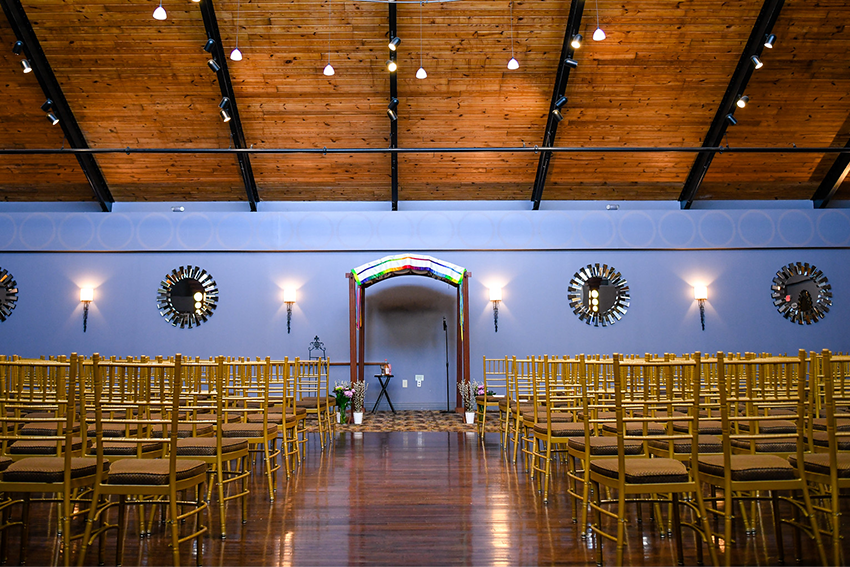 ---
The Grand Ballroom | Covington, KY | Capacity: 340 Seated / 500+ Cocktail
If you've always dreamed of a grandiose, larger-than-life celebration for your wedding day, you have to check out The Grand Ballroom. This local Covington gem brings dream wedding days to life with its stunning balcony overlooking the main ballroom space and elegant chandeliers that add romantic charm. This is another space where they'll use the ballroom for both ceremony and reception with a flip before the reception.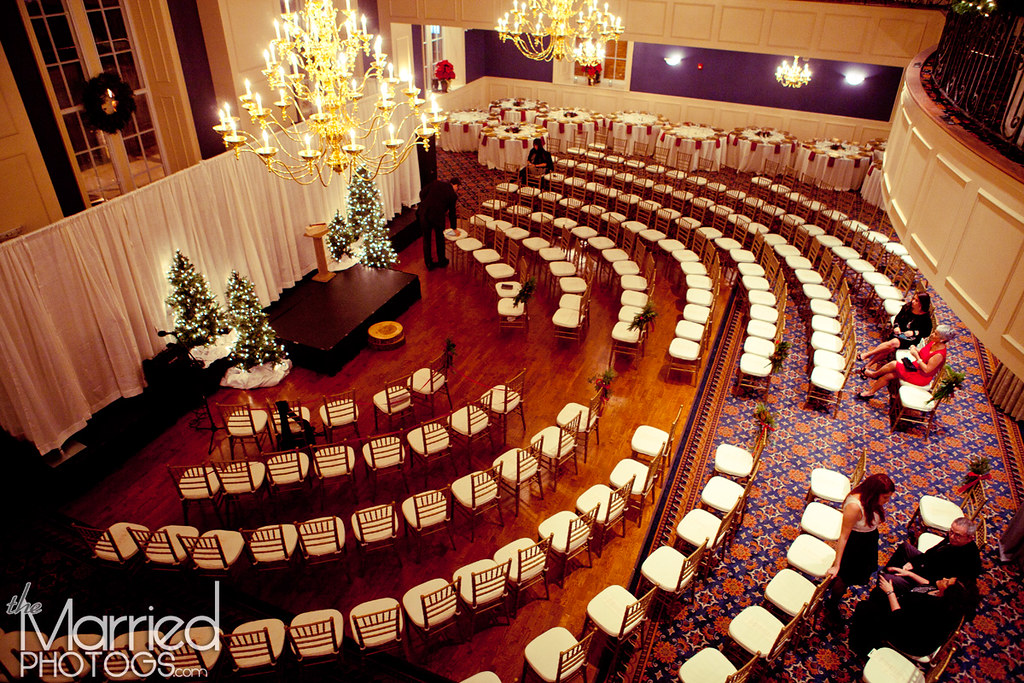 ---
The Center at Fountain Square | Cincinnati, OH | Capacity: 300 Seated / 500 Cocktail
Those who love a sleek, modern look or a blank palate to put your own touch on must look at The Center at Fountain Square. In the former Contemporary Arts Center, now the Mercantile Building, this centrally located downtown gem offers beautiful hardwood floors and crisp white walls to fit any theme. It's a former gallery space that provides an idyllic backdrop that is brought to life with beautiful blooms and décor. The Center offers 2 ceremony spaces, a cocktail space and a reception space all onsite!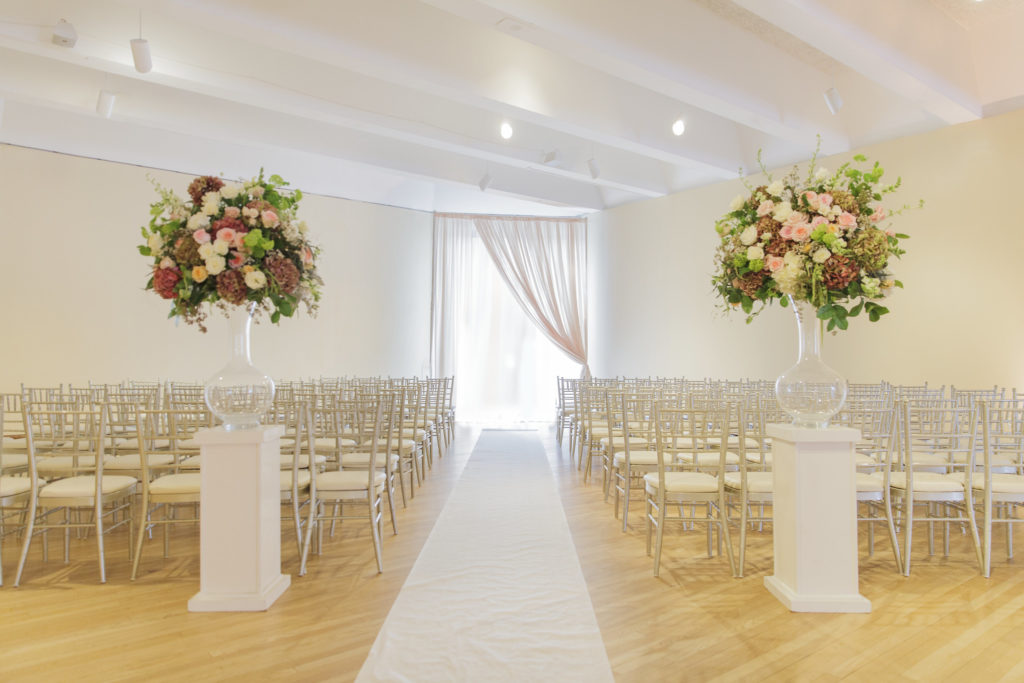 ---
The Gardens of Park Hills | Park Hills, KY | Capacity: 300 Seated / 500 Cocktail
If you're looking for a venue that exudes elegance and charm, The Gardens of Park Hills is it. Recently renovated with two lovely ballroom spaces, you can use one for the ceremony and one for your reception if you're not interested in flipping the space. The ballrooms allow for stunning natural light during the day and romantic modern lighting in the evening, making it the perfect venue for brunch and evening weddings alike!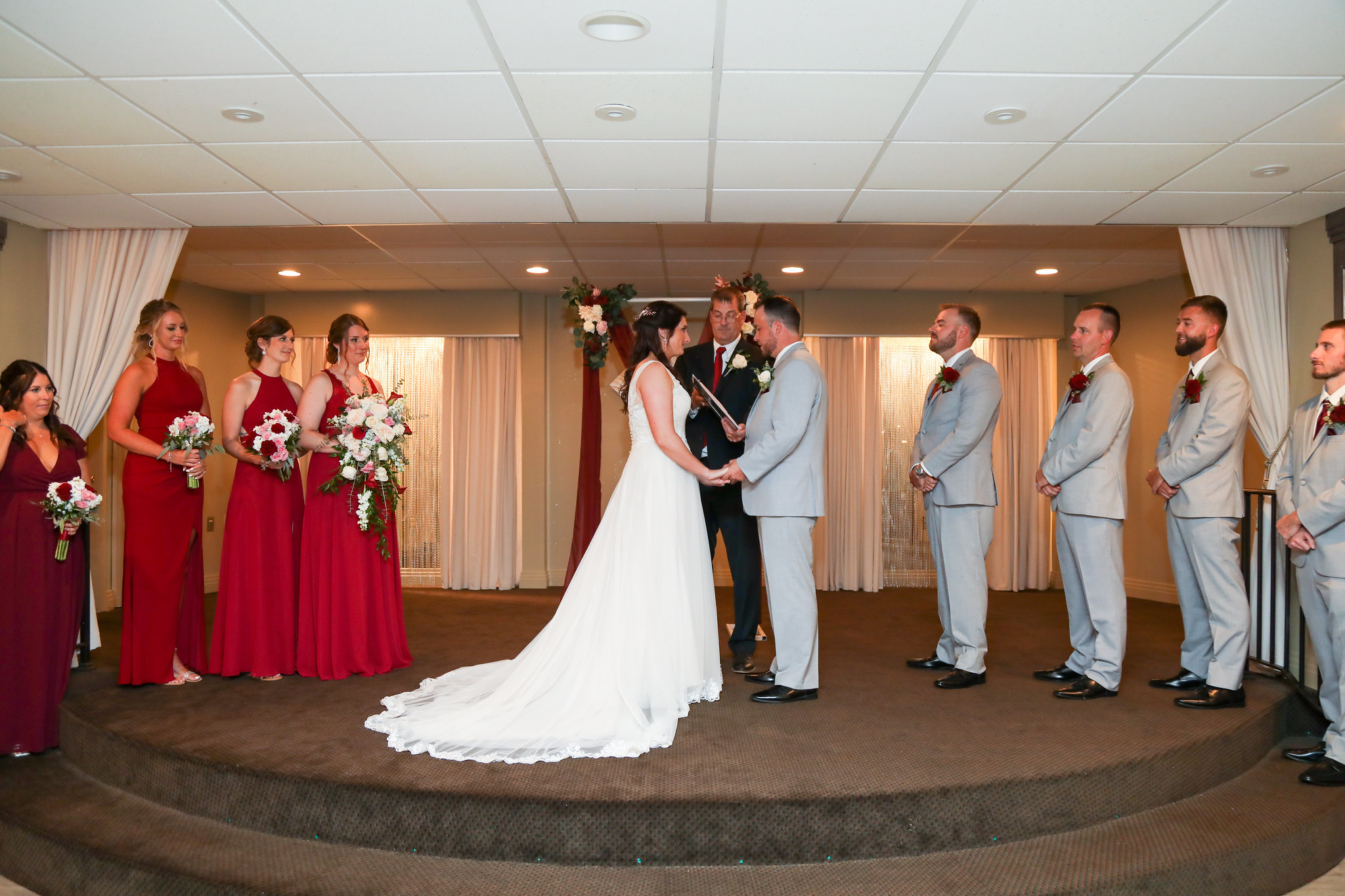 ---
Drees Pavilion | Covington, KY | Capacity: 300 Seated / 425 Cocktail
If you love views, Drees Pavilion will be the venue that captures your heart. Situated atop a sprawling overlook in Devou Park, there is a stunning outdoor terrace, a covered patio, an outdoor gazebo and a sprawling pavilion so you have many versatile spaces to choose from when selecting the backdrop for your vows!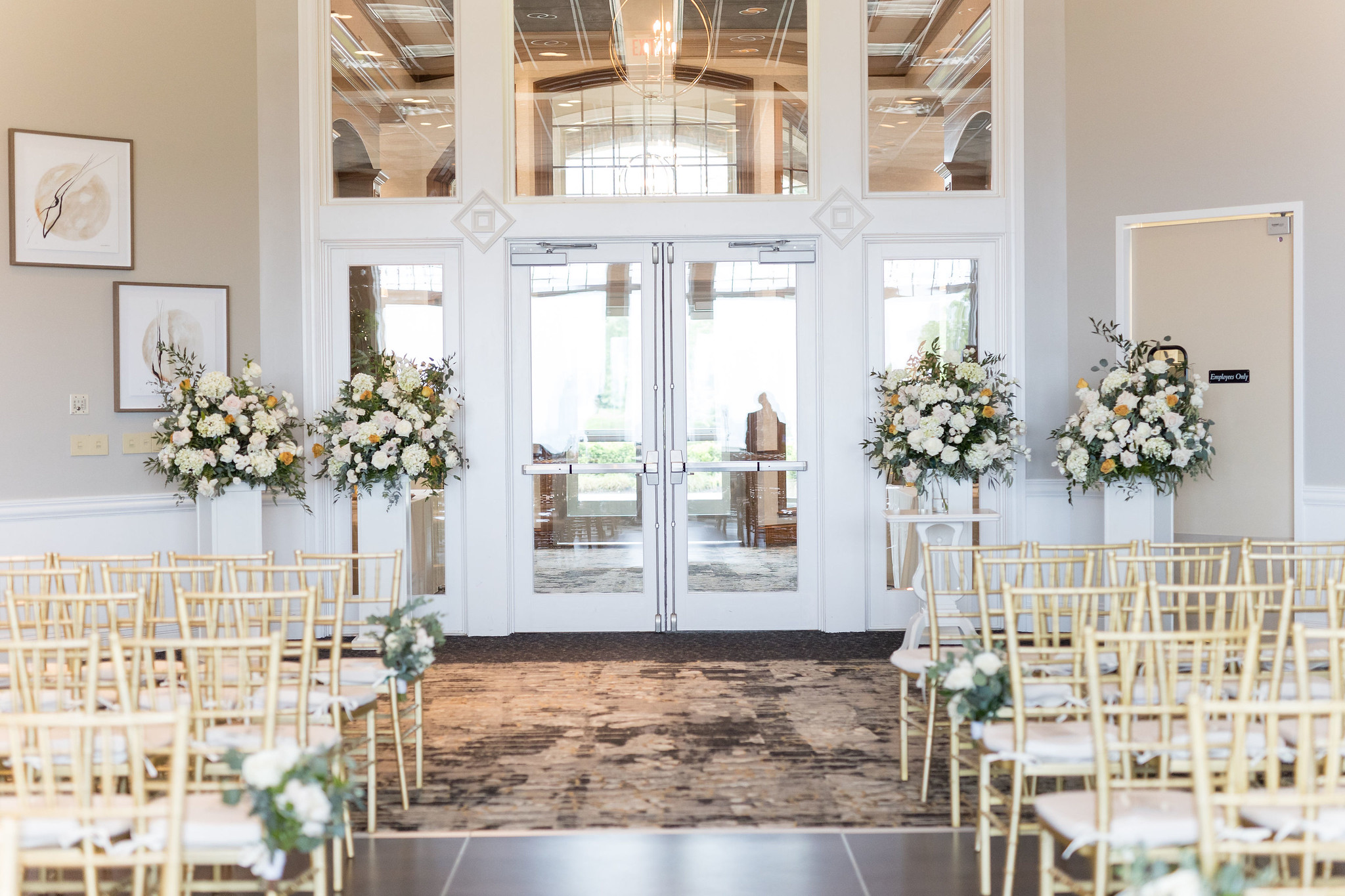 ---
Need Help Deciding Which On-Site Ceremony Location Is Right for You? Let's Chat.
Not sure which of these gorgeous venues is the right fit for you? Let our McHale's Events & Catering team listen to your vision and your questions, and together we'll find the dream venue to host your ceremony and reception. Let's get planning!