All You Need to Know About Catering Your Wedding With McHale's Events & Catering
Weddings / 07.16.20
McHale's Events & Catering has spent over 50 years providing incredible cuisine and hospitality. As a family-owned operation, we know just how important major life celebrations can be and how the moments created at these events become a deeply rooted part of us—that is why we love weddings. We treat each of our couples as an extension of our family and aim to help them create a day beyond their wildest dreams, helping with every little detail.
The search for the perfect wedding caterer can be daunting to those who have never planned an event before. That's why we enlisted the help of our previous McHale's couples to help answer some of our most frequently asked questions when it comes to weddings.
Here's what they have to say!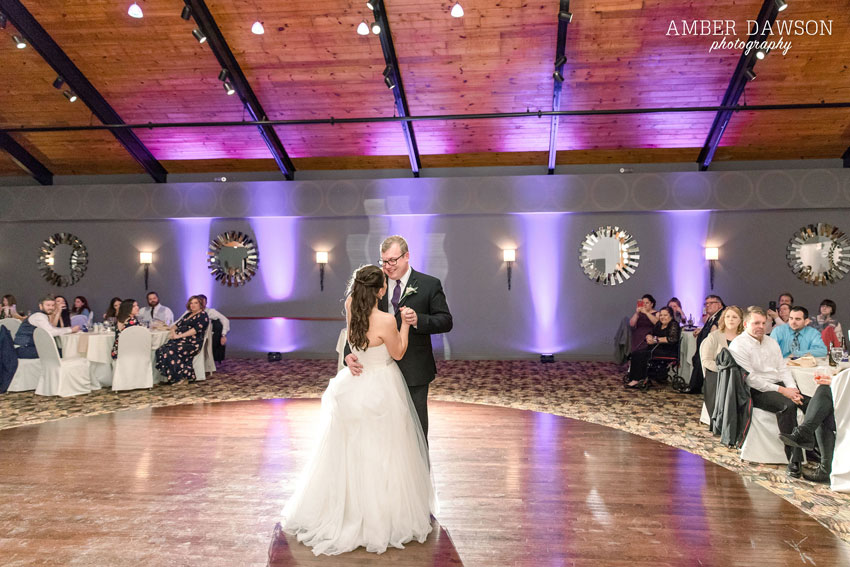 Need Food Ideas?
What are a couple dishes that earn rave reviews?
The food was amazing, and I could have eaten the leftovers for weeks if I had to. The vegetable pasta was to die for, and the apple topping for the pork was a great combination. Thank you for making our day wonderful!

-Brittany, 10/20/2017, via Facebook
Can you customize the drinks and menu for your wedding?
McHale's catered our wedding at The Center and had excellent service! They met all of my requests, even as simple as providing my request for grenadine and following signature drink recipes I had made for our wedding to add a touch of personalization! In addition, I had requested to-go boxes for my husband and I in case we didn't eat much at the reception (which we didn't!), and they boxed up two complete meals with cute little messages on the lids congratulating us and had two sets of plasticware, two bottles of water and two boxes with all of our varieties of cake for us to take home! The staff was excellent and made sure everyone was taken care of!

-Meghann, 5/27/2018, via Google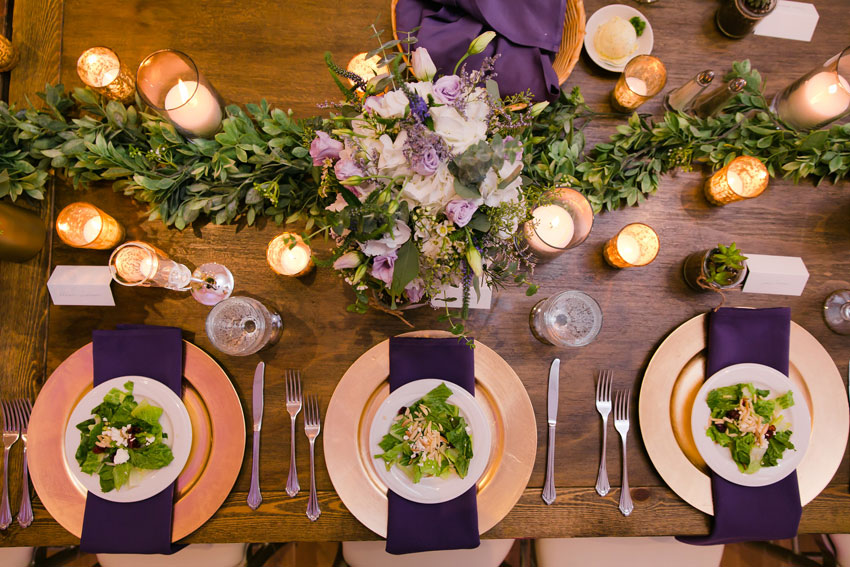 Are you able to take entrée requests into consideration if they aren't on the menu?
McHale's exceeded all expectations for our big day, and we couldn't have been more pleased with choosing them as our caterer. We came to McHale's with two very specific requests: to have a salad that mirrored that of Jeff Ruby's iconic "Freddy Salad" and to have a boneless fried chicken entree that was like Chef Wylie's fried chicken from the restaurant Trio; McHale's nailed both of these requests!

-Hilary, 02/11/2018, via Facebook
Can dietary restrictions be accommodated?
We chose McHale's based on the recommendation of our reception venue. We wanted traditional comfort food, and McHale's delivered. On the day of the wedding, the staff made sure that everyone's meals and dietary restrictions were accommodated for. We loved that we were able to incorporate a Graeter's ice cream sundae bar into the reception and the premium bar offerings. At the end of the night, the staff made sure that we were able to eat whatever ice cream flavor we had asked be kept aside for ourselves.

-Shelby, 9/23/2019, via The Knot
Are you able to offer internationally inspired cuisine?
They were even flexible enough to let us add a Pho station (as the bride was Vietnamese) to their buffet menu—and it was a big hit, with the line wrapped around the ballroom!

-Christopher, 01/15/2018, via The Knot
McHale's Catering and Events Offers Peace of Mind for All
Does McHale's assist throughout the planning process in addition to the wedding day?
Highly recommend McHale's as a wedding caterer! The staff (I worked with Lindsey as my pre-wedding coordinator from McHale's, and she was so responsive, knowledgeable and sweet throughout the planning process) is all so friendly and organized, and the service on the night of our wedding was absolutely outstanding. Most importantly, their food was amazing. We received so many compliments from our guests that our food was "actually really, really good" (as in not just "good for mass catering/typical wedding food standards"). They have a few unique and fun menu items and were very flexible with me when creating a menu that was a mixture of traditional and non-traditional wedding food. Definitely a 6 out of 5-star vendor!

-Nicole, 11/05/2018, via The Knot
McHale's did a phenomenal job from start to finish. I worked with Lindsay Morris during the planning process. Lindsay was so attentive and very quick to respond to emails and phone calls. She is such a genuine and kind-hearted person that sincerely cares about the success and happiness of her clients' wedding day. We live in Lexington, so I was initially concerned about the planning process, being over an hour away. Lindsay and McHale's were beyond flexible with us, which made the planning process stress free. They catered to each of our requests, including adding vegan meals for a few of our guests. Our guests had such great things to say about the food and their service. The food was excellent. They thought of everything, including boxing up food for my husband and I for our hotel room as well as wedding cake. Everything went smoothly, and most importantly, the staff was a dream to work with.

-Dayla, 9/25/2018, via The Knot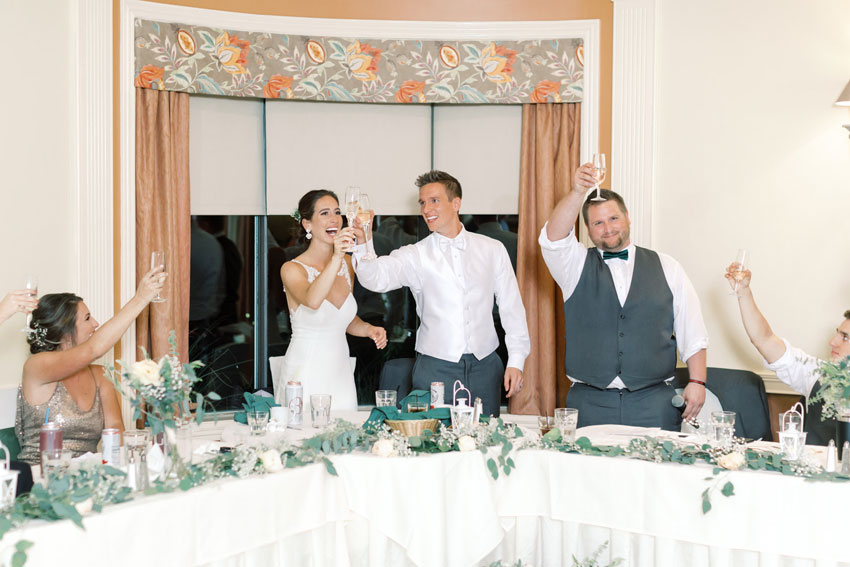 Is McHale's Catering and Events budget-friendly?
Our venue provided six preferred caterers to choose from, and our choice was depending primarily on budget. We knew we were going to have a large wedding, and my mom requested a plated meal, so I knew I had to be selective. McHale's fit perfectly within our budget, and let me tell you, the food was DELISH and (very importantly) served hot to all 220 of our guests. They also helped us with our rentals since our venue didn't provide linens or glassware.

-Emily, 05/2017, via Google
We have a GREAT experience with McHale's every time. They are very pleasant to work with and very responsive and flexible. We get compliments all over the place when we have their food at our events. Their prices are also very reasonable. I plan a good deal of events each year for the nonprofit I work for, and I highly recommend McHale's!

-Tess, 12/2019, via Google
How does the on-site team manage the day-of details?
McHale's went above and beyond our expectations for my daughter's wedding. They knew what we needed when we did not even know what to ask for; the staff made sure that everything was perfect on the wedding day and were doing things behind the scenes to make sure that our guests were cared for in an excellent way. Our guests complimented the professionalism of the staff and said over and over that the food was delicious. I feel that McHale's made the wedding day so much better!

-The Wagner Family, 01/07/2017, via WeddingWire
Does McHale's offer a tasting?
McHale's catering was amazing to work with. We were able to attend a tasting, which helped us decide on the perfect menu. Jen was our consultant and was super helpful with all of the planning details. Everyone raved about how good the food was too!

-Casey, 07/21/2017, via WeddingWire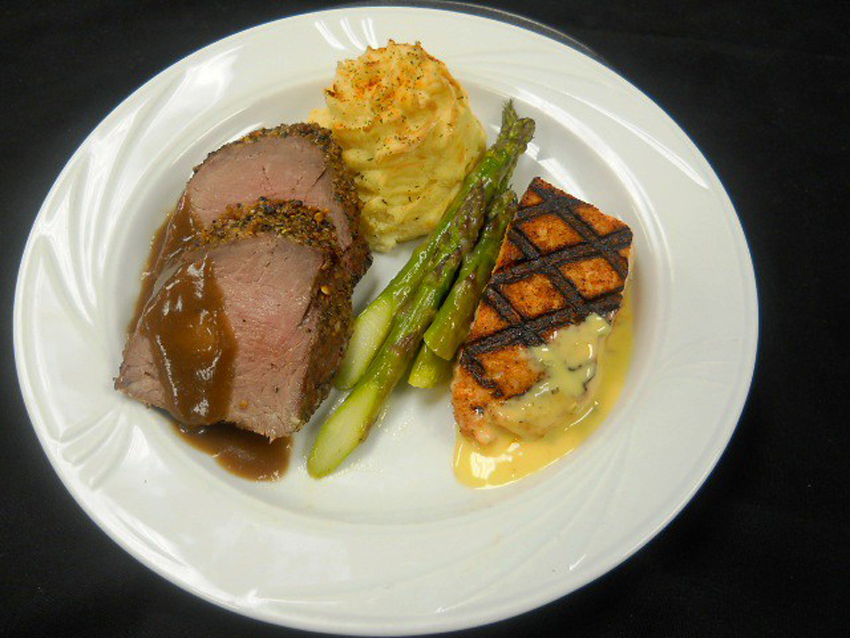 McHale's Catering and Events Knows & Works with Top Cincinnati-Area Venues
What are some of the venues McHale's works with?
We got married at The Gardens of Park Hills Arbor Room. McHale's from the start made the whole planning process a breeze. They include so much in what you are paying; it is amazing. Food was delicious. Venue gorgeous. And they cleaned everything up and packed everything up for us so we didn't even have to worry about it!

-Jessica, 10/13/2018, via The Knot
We had our wedding reception at the Pinnacle Ballroom in Covington. It was absolutely AMAZING! There was minimal decorating because most was done by the McHale's staff. I was able to completely convey my vision of the reception through a one-on-one meeting with Brent. I did not worry about a single thing the entire night, and it was exactly what I wanted. If I could go back and redo my reception, I would not have changed a single thing!

-Kendra, 12/15/2017, via WeddingWire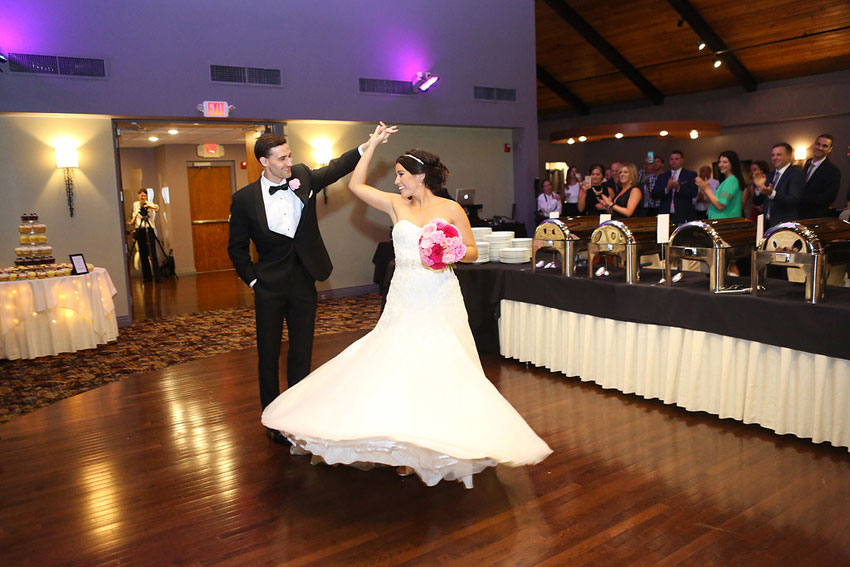 We had a blast at our wedding reception at The Gardens of Park Hills. Our event planner, Lindsay, was so easy to work with and very prompt in responding to all my questions. The service was excellent and the food was yummy. We especially enjoyed the craft beer bar in the Vista Room! It was very affordable and the perfect venue for our big day!

-Faith, 07/28/2018, via WeddingWire
McHale's catered my wedding reception at Drees Pavilion, and everything was absolutely wonderful. The food was all delicious and the service was top notch. Courtney was very easy to work with and helpful throughout the planning process, and my husband and our families were very happy with the outcome!

-Rachel, 11/08/2018, via The Knot
We know you probably have more questions, and our team is ready to answer! Let's chat about all the details of your wedding day and how we can work together to make it a day you'll remember forever.