6 Cincinnati Holiday Party Venues
Corporate / 08.09.23
6 Cincinnati Holiday Party Venues
'Tis the season for holiday parties! We hope you're planning to go big and deck the halls with holiday parties of all kinds. Have you started planning? If not, things start to book up this time of year, so it's the perfect chance to scout the optimal venue for your Cincinnati holiday party.
Here are a few party venues where our McHale's Events & Catering team can work with you!
The Cincinnati Club | Cincinnati, OH | Capacity: 300 Seated / 500+ Cocktail
This exquisite event venue is so stunning that it requires minimal decoration. With its traditional Italian Renaissance architecture and captivating art deco details, the elegant gold accents create a mesmerizing ambiance for every holiday party. What sets this venue apart is the wide range of options available, each one equally breathtaking.
There are four enchanting ballroom spaces, each with its own distinct personality and charm, allowing you to choose the perfect setting for your holiday celebration. To add to the festive atmosphere, each space features a cozy historic fireplace, providing warmth and a touch of wintry cheer for everyone to enjoy.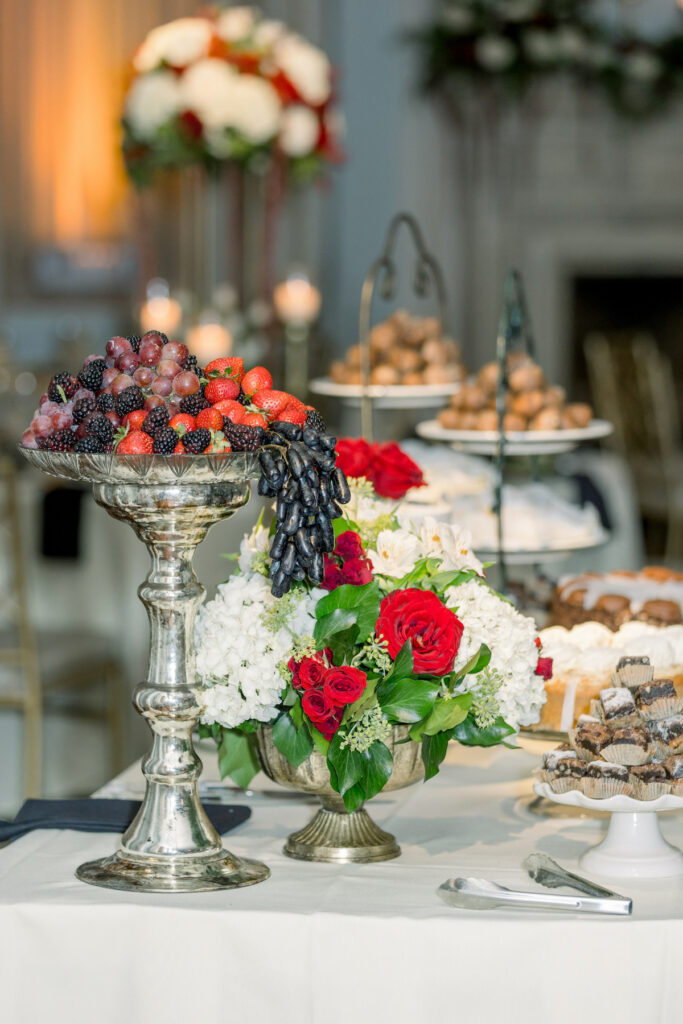 ---
The Pinnacle Ballroom | Covington, KY | Capacity: 240 Seated / 300 Cocktail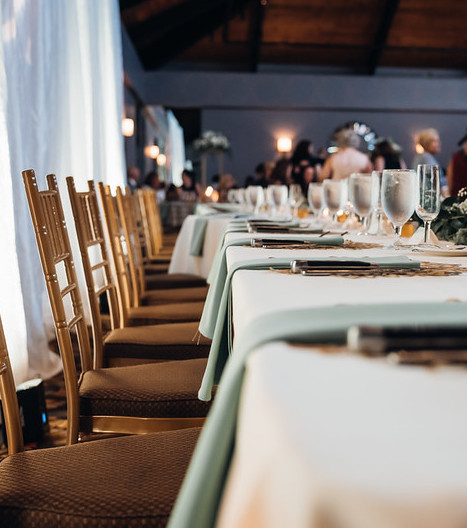 The Pinnacle Ballroom is the perfect venue to host your team or family for a festive holiday party. Our spacious ballroom provides an ideal setting for unique food stations, such as our indulgent mac and cheese bar, a mouthwatering Kentucky BBQ station, or the renowned Cincinnati Coney Bar featuring our famous chili. All of these options are guaranteed to warm you up on a cold winter evening.
To add to the seasonal cheer, the towering ceilings are adorned with beautifully knotted pine, creating an extra festive ambiance.
---
The Grand Ballroom | Covington, KY | Capacity: 340 Seated / 500+ Cocktail
Catered holiday parties exude a sense of grandeur. During the holiday season, we all crave indulgence and elegance, and The Grand Ballroom provides the perfect setting.
This extraordinary venue is an ideal choice for holiday parties, where you can adorn the balcony with festive lights, be it holiday-themed or reflecting your company's colors. Furthermore, the upstairs area offers an excellent space for a delightful cocktail hour, followed by a seated dinner downstairs in the magnificent ballroom!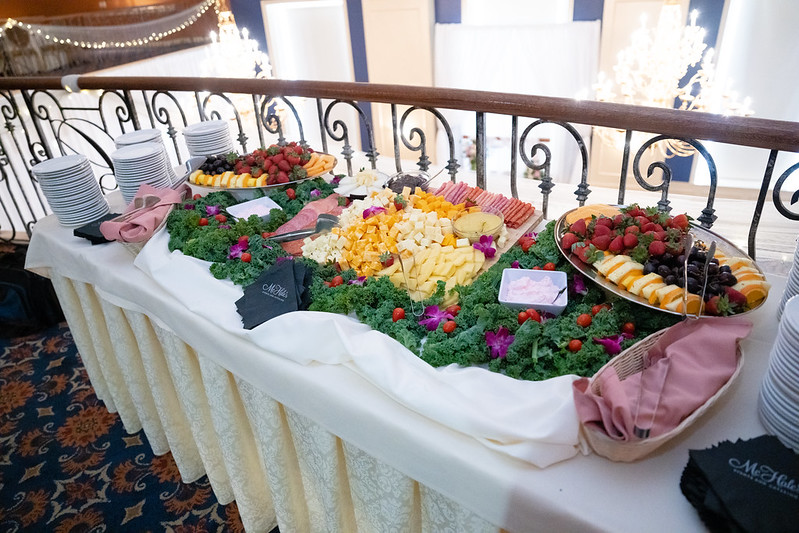 ---
The Center Cincinnati | Cincinnati, OH | Capacity: 300 Seated / 500 Cocktail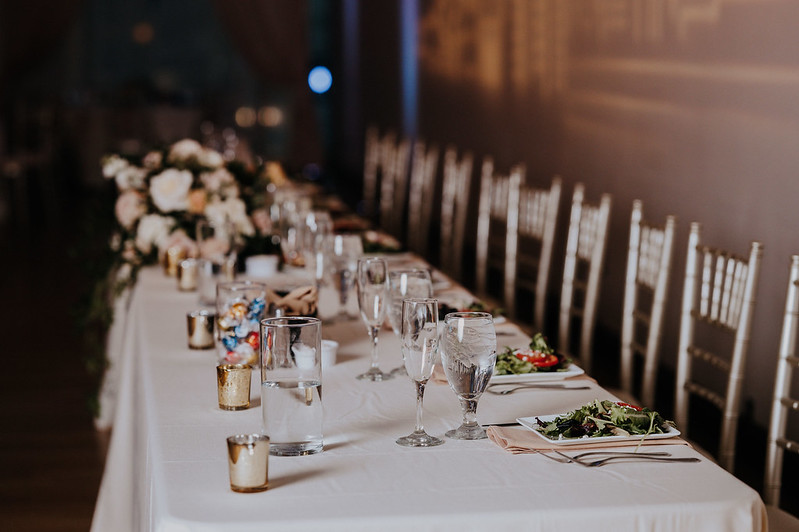 Here, you have the freedom to unleash your creativity with red and green decorations without worrying about clashing with the existing structures.
The Center boasts stunning white walls and exquisite wood floors that can effortlessly be transformed with holiday tinsel and joy. It's also the perfect venue for a white winter solstice celebration – a truly versatile space for your holiday event!
---
The Gardens of Park Hills | Park Hills, KY | Capacity: 300 Seated / 500 Cocktail
If you're looking for a sophisticated dining experience for your holiday gathering, the newly renovated Gardens of Park Hills is the perfect choice.
Make the most of your evening by beginning with a delightful cocktail hour, complete with an impressive charcuterie presentation and delectable passed hors d'oeuvres. Then, indulge in a sumptuous sit-down dinner featuring winter classics such as expertly carved, slow-smoked beef brisket accompanied by roasted redskin and Yukon gold potatoes.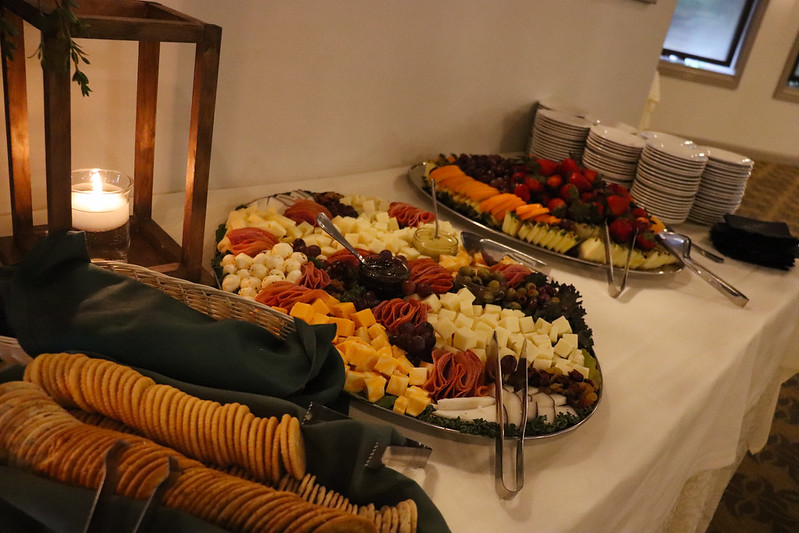 ---
Drees Pavilion | Covington, KY | Capacity: 300 Seated / 425 Cocktail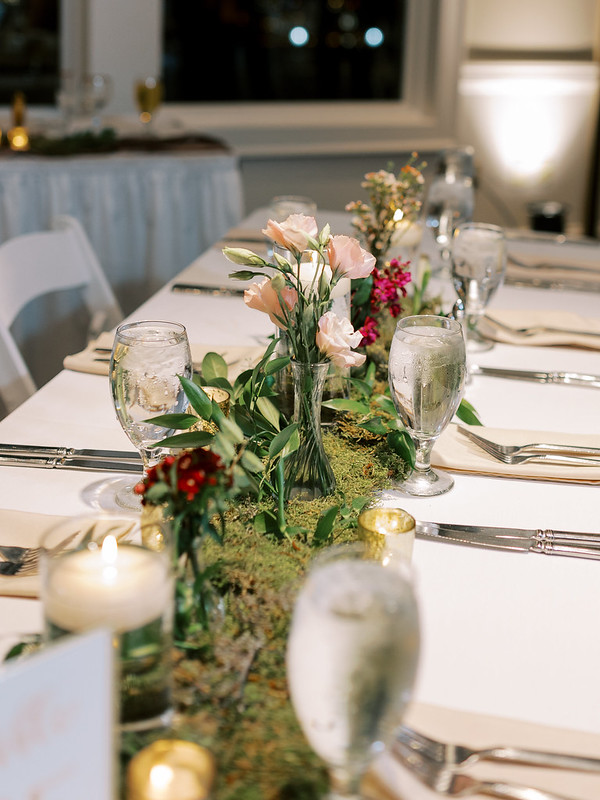 For a memorable holiday party that will delight and wow with real twinkling lights to illuminate the night sky in the distance, host your event at Drees Pavilion.
This incredible venue is located atop the highest lookout in Covington with views for days. Memorable events need memorable venues!
---
Ready to Start Planning Your Holiday Party?
The time is now if you're going to be celebrating the holidays at a special Cincinnati venue this year. Let the McHale's Events & Catering team help you plan the most epic holiday party in the city at one of these venues or one of the many other incredible event venues we have in our fair city. Let's get planning!
---